Welcome
Due to the issues surrounding COVID-19 there are some new guidelines I will be following to ensure the safety of my clients, myself and others.
First, when you arrive to your appointment please text me (704-682-8237) to let me know and I will let you inside the building. You must wear a mask inside the building, if you do not have one I can provide one for you.
Once I let you in, I will ask that you please wash your hands in the restroom, then we can go into the massage room.
There will be a limited number of appointments throughout the day (for now) so that I may follow proper cleaning and sanitation protocols.
Lastly, If you are having any symptoms such as cough or fever, if you have been around anyone who has/had Covid in the past 14 days prior to your appointment, even if you are generally just not feeling well, I ask that you please reschedule your appointment. No cancellation fee will be charged.
If you have any questions please feel free to reach out to me!
Thanks for bearing with me during these times, Amy
Welcome to my Website! If you're looking for a professional massage therapist, you've come to the right place.
It is my goal to help my clients restore BALANCE to their lives. When I think of balance, I think of stability, steadiness, and harmony. A state of equality that leads to a happy and healthy contented life.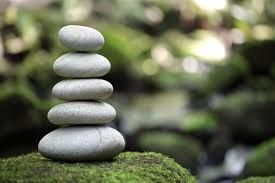 I believe in perceiving the body as a whole and use massage and it's many modalities to promote healing from injuries, improve postural disturbances, recovery from surgery, and alleviate the effects of everyday aches and pains, depression and stress. All of which have an impact on our mental and physical growth as human beings. I fully engage in a one on one approach with each of my clients to initiate a healing, relaxing, therapeutic atmosphere.
I am trained in a variety of modalities, and you can click on the "Services & Rates" page to learn more about the various techniques I use in my work.
Also, if you'd like to set up an appointment with me, click on "Contact Me" and send me a message. I will call you back to confirm the details of your appointment, and also answer any questions you might have.
Thanks for visiting, and have a great day.